Ciao! Sono Elisa
Ho creato tutti i prodotti che vedrai in primis per esigenza personale.
Alcune mie amiche, provando la crema, sono rimaste estasiate dalla morbidezza della pelle già dopo la prima applicazione!
All'inizio ero un po' titubante, ma sentendo le richieste, ho deciso di lanciare Nakuri per condividere i miei lavori con il mondo.
Perchè la Zucca come Protagonista?
La zucca rende la tua pelle bella e luminosa già dal primo utilizzo. Questo perché è ricca di vitamine, antiossidanti e minerali.
Ha un altissimo potere antiage e grazie alle vitamine A, C ed E scoprirai la tua pelle più tonica e rimpolpata.
Inoltre è un ottimo alleato contro i radicali liberi e gli effetti dell'invecchiamento cutaneo.
Un ulteriore motivo è che ho voluto rendere omaggio a questo fantastico alimento per via della storia della mia famiglia.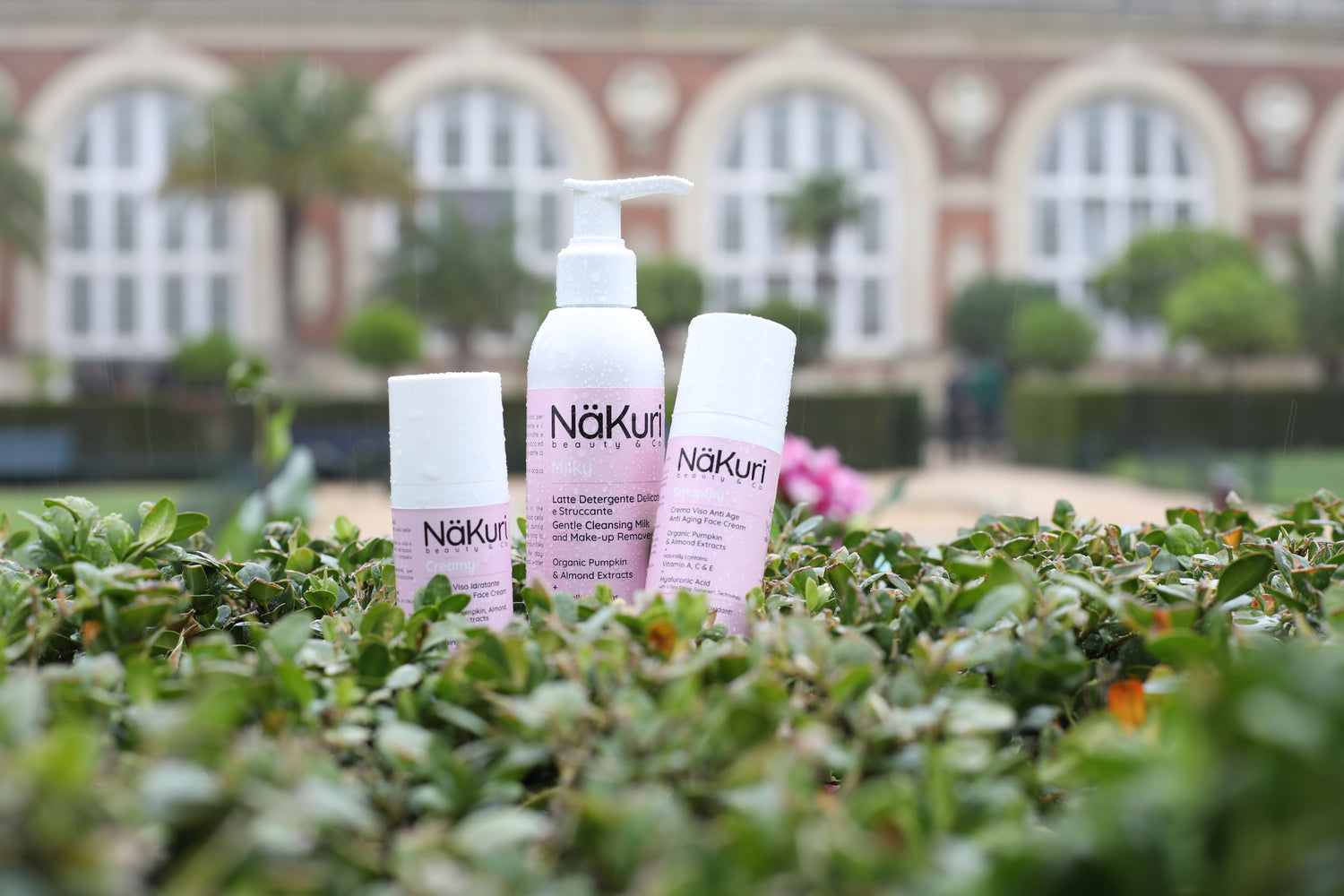 Our products
Cruelty Free
Natural ingredients
Free of Parabens, silicones and petrolatum
100% Vegan
Made in Italy
Find out more
Why Choose NÄKURI
High quality assets

Our products contain functional active ingredients of the highest quality, such as Organic Pumpkin extract, and penetrate deeply, allowing the skin to breathe.

Ideal for daily skincare.

✨

Natural ingredients

All our ingredients are of natural origin and of vegetable origin as well as being cruelty free and without parabens, silicones and petrolatum.

🌿




3. Made in Italy

Our products have all been formulated and produced in Italy with active ingredients of Italian origin.

🇬🇧

For sensitive skin

We have specially formulated products for sensitive skin, therefore they are suitable for all skin types.

🌸

Sustainability on the use of the product

Our products have been specially designed and formulated in a conscious way to be used in small quantities while maintaining a high level of effectiveness and at the same time saving product.

🧴

Our Hyaluronic Acid

The Hyaluronic Acid contained in our face products is not a simple molecule but is formulated with Ultra Filling Spheres™ Technology.

💧
I Benefici dei prodotti NäKuri
☆ La tua pelle risulterà più idratata e nutrita prevenendo cosi la secchezza cutanea e la comparsa di rughe.

☆ Potrai constatare i risultati e l'efficacia dei prodotti nel giro di poco tempo.

☆ Pelle più compatta e rimpolpata, risultando quindi più elastica, luminosa e giovane.

☆ La pelle verrà protetta dagli agenti esterni come inquinamento, smog, vento ecc.

☆ Aiuterai a prevenire la pelle dall'invecchiamento precoce.

☆ Rughe e segni d'espressione sono visibilmenti ridotti già dopo i primi utilizzi.
Contacts
Phone and Whatsapp: +39 351 9621365
Iscriviti alla Newsletter!